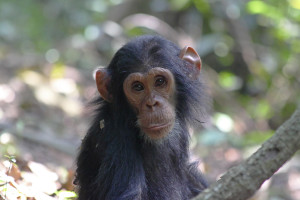 Blogger Birds, Bees & Bonobos (BBB), has a doctorate in Human Sexuality, has been a professor for more than 20 years, runs workshops for parents on talking to kids about sex and sexuality, and is active in the area of LGBTQ and women's and girl's rights.
BBB is a published author on topics of sexuality, gender, and women's issues and is currently working on a book for parents about talking to children about sex and sexuality. BBB dates her interest in and concern with both women's rights and gay rights to her elementary school years. She remembers discussions over the dinner table about the Equal Rights Amendment and Roe v. Wade. Even more clearly, she remembers images on TV of Phyllis Schlafly and Anita Bryant and how horrible and angry they both seemed. She believes her feminist sensibilities were also awakened by an elementary school teacher who explained to the class why she supported the use of "Ms." and had a handful of students engage in a debate about women's rights. BBB was among those who volunteered to debate in support of such rights.
BBB has chosen to remain anonymous at this time to spare her children the mortification of having a parent who is openly blogging about topics related to sex. While she believes that honesty is generally the best route to take on topics of sex and sexuality, she also believes there are certain boundaries that are important to maintain. Also, her kids hate when she talks about sex.